₦28,500.00
We offer the ISA Brown pullets (Sourced from AMO Hatcheries). The ISA Brown's good livability, egg quality, and production make it a great choice for commercial egg producers.
The ISA Brown is known for its strong and reliable results, renowned as a globally recognized breed with an impressive performance. Extensive testing with this product shows that the ISA Brown has exceptional feed conversion and is capable of laying 500 high-quality eggs.
ISA Brown adapts well to different climates, management systems, and housing systems. All this combined with an excellent feed conversion ratio results in reliable performance for commercial egg producers
The price displayed is for a carton of 50 chicks (minimum order is 1 carton).
The schedule for vaccination and medication will be forwarded to your email upon placement of successful orders.
Kindly book ahead to secure your orders. The order could experience prolonged delivery timeframe
The AMO Pullets (ISA Brown)
The ISA Brown AMO pullets are hybrid birds containing genes from a wide range of breeds (sex-linked colouration). They were developed by the Institut de Selection Animale (ISA), with reference to enhancing balanced performance and production of high-quality-strong-shelled eggs.
Proven worldwide, this breed is renowned for:
Its high feed intake capacity.
Improved feed conversion ratio.
Ability to perform well and adapt to a variety of conditions.
Thus, it is one of the best breeds of laying birds available to the Nigerian market.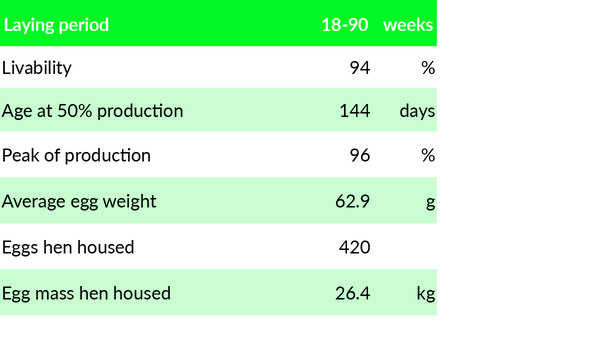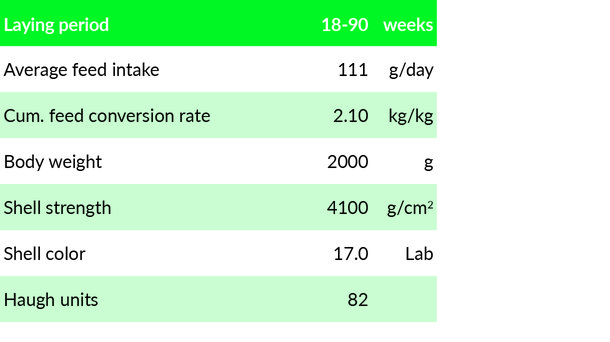 Although the ISA Brown pullets were mainly developed as battery birds (perform better in battery cages), their adaptive nature enables them to thrive in free-range and deep litter housing systems. Therefore, it is ideal for both the small scale and large scale farmers as it is economical.
Features of the ISA Brown pullets
Superior egg production
Excellent livability in different climates
Outstanding large eggs.
Adaptable to various housing and management systems.
Specification: 
Day-Old AMO Pullets (ISA Brown | Pre-Order)
| | |
| --- | --- |
| Item Type | Day-old pullets |
| Species | Poultry |
| Suitable For | Table egg production |